2017
"Rostov-Arena" stadium
Rostov-on-Don
On September 20, 2017, the specialists of our company completed the installation and connection of four screens: two screens inside the stadium, a media facade on the outer facade of the stadium and a stele in the parking lot at the Rostov Arena stadium - the 45,000th stadium where the World Cup matches will take place -2018 football.
The media facade on the building of the stadium is 27x15 m, the distance between the diodes is 16mm.
Thanks to our screens, all visitors to the 2018 World Championship will be able to see the best moments of matches in perfect quality.
Video presentation:
Видео 1
Видео 2
Видео 3
Видео 4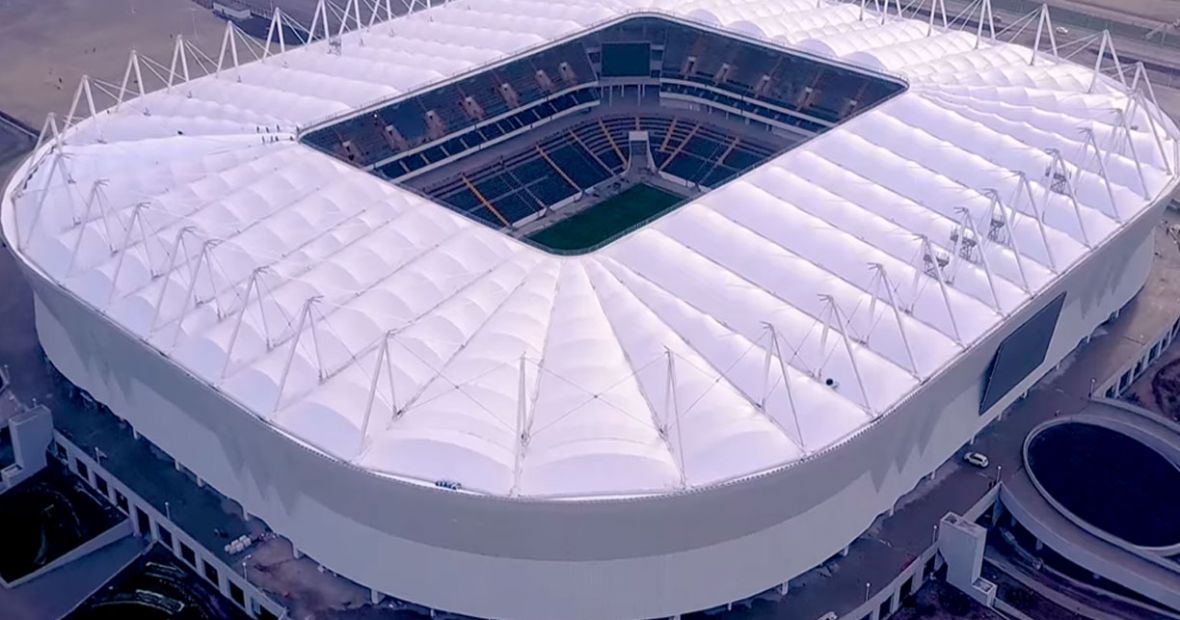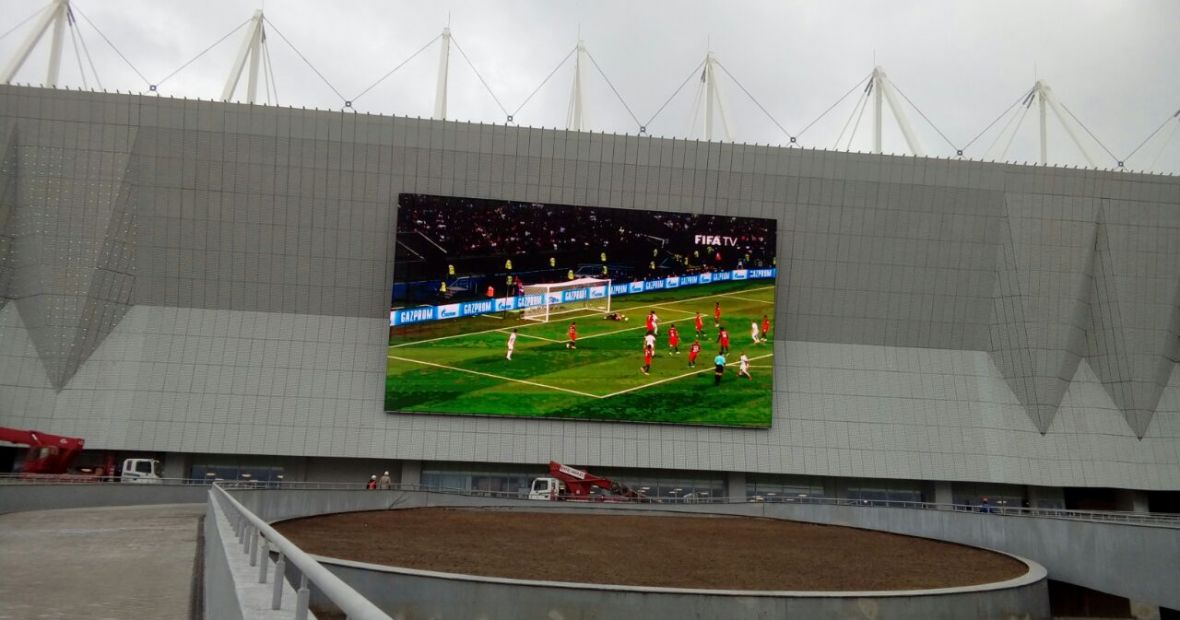 Technical specifications
Technical specifications
Pixel pitch, mm

16x16

Size, mm

1024x1024

Brightness, cd/m2

7000

Transparency, %

10

Module resolution, px

64x64

Screen weight kg

25.00
$ 1 424 per m2
2017
World Food Azerbaijan 2017
Baku
05/16/2017 EICHDI specialists have designed and installed a radial screen with dimensions of 9920 x 2880 mm, in pixel pixel P2.5mm, at WorldFood Azerbaijan 2017. The complexity of the project consisted in the manual assembly of 160 x 160 mm modules.
Technical specifications
Technical specifications
Pixel pitch, mm

2.5

Size, mm

320x160

Brightness, cd/m2

4500

Module resolution, px

128x64

Screen weight kg

16.00
$ 4 263 per m2