2017
"Most-2" mall
Magnitogorsk
On August 30, 2017, our company installed a regular facade with a pitch of 16 mm and a size of 10x6 m in the city of Magnitogorsk on MOST-2 Shopping Center at Zavenyagin Street 10A, Building 1.
Installation of Madifasada produced over the entrance to the visor. Our representative office in the city of Chelyabinsk was approached from the shopping center "Bridge-2" with a request to calculate the cost of the media facade and its installation. Our representative came to the site and helped customers to determine the size of the equipment and the best installation site. Since the Most-2 shopping center is located at the intersection of Karl Marx Avenue and Zavenyagin Street, it was complicated by the fact that shopping centers were located on each side of the intersection and media facades were installed on them and our company's main task was to install very bright equipment, so that our customers could lead tough competition in the advertising business. Media facades consisted of 60 offices. Our specialists arrived at the site, the client expressed a desire to independently prepare a metal structure for the installation of a media facade according to our project documentation. Installation of 60 cabinets on the finished metal structure took only 4 days!
The client, upon completion of the work, was very pleased and wrote a letter of thanks in gratitude. The customer noted the brightness of the media facade, for all the time of use did not include it by more than 50%. The client is satisfied with the quality of the equipment, cost and warranty service and is now considering the purchase of a LED screen of the same size.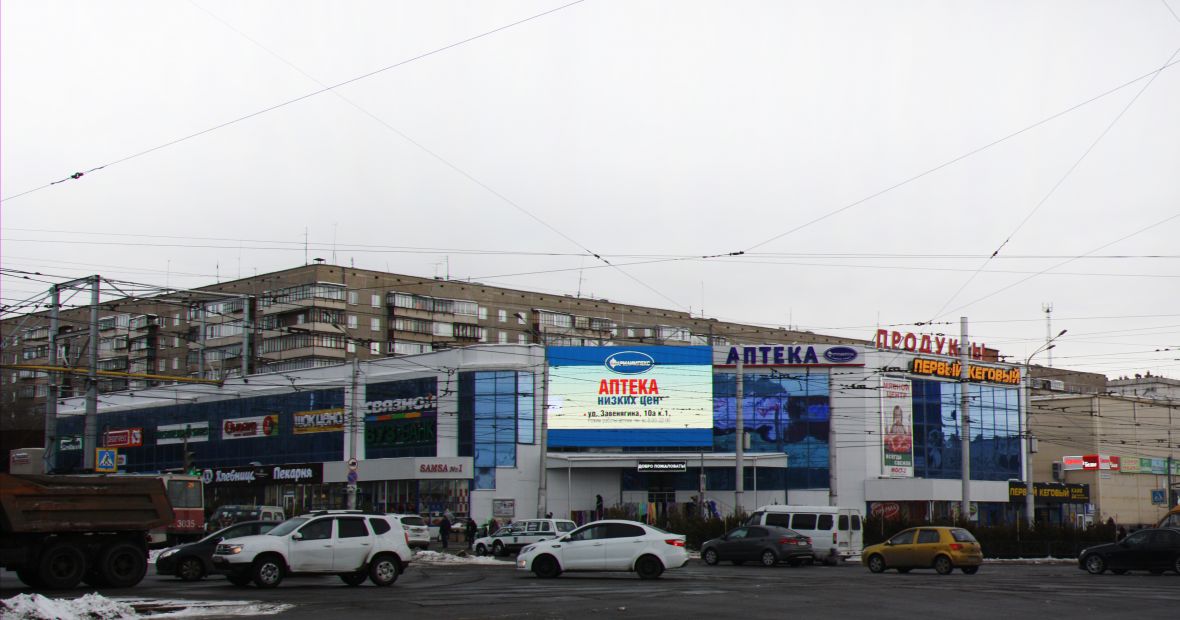 Technical specifications
Technical specifications
Pixel pitch, mm

16x16

Size, mm

1024x1024

Brightness, cd/m2

7000

Transparency, %

10

Module resolution, px

64x64

Screen weight kg

25.00
$ 1 424 per m2
2017
World Food Azerbaijan 2017
Baku
05/16/2017 EICHDI specialists have designed and installed a radial screen with dimensions of 9920 x 2880 mm, in pixel pixel P2.5mm, at WorldFood Azerbaijan 2017. The complexity of the project consisted in the manual assembly of 160 x 160 mm modules.
Technical specifications
Technical specifications
Pixel pitch, mm

2.5

Size, mm

320x160

Brightness, cd/m2

4500

Module resolution, px

128x64

Screen weight kg

16.00
$ 4 263 per m2