2017
"Gorki" mall
Chelyabinsk
04/25/2017 The most ambitious project for the design of the central atrium in the "Gorki" mall in Chelyabinsk was implemented by the EICHDI employees.
What we did:
1. Complex of works on the production, delivery, installation and commissioning of media equipment.
2. The complex of works on the implementation of the power supply system for connecting the equipment to the existing power supply system of the Gorki TV and Radio Company.
3. The complex of works on the implementation of the overall control system and automation of equipment.
4. The complex of works on design, inspection of existing structures.
Video presentation:
Видео 1
Видео 2
Видео 3
Видео 4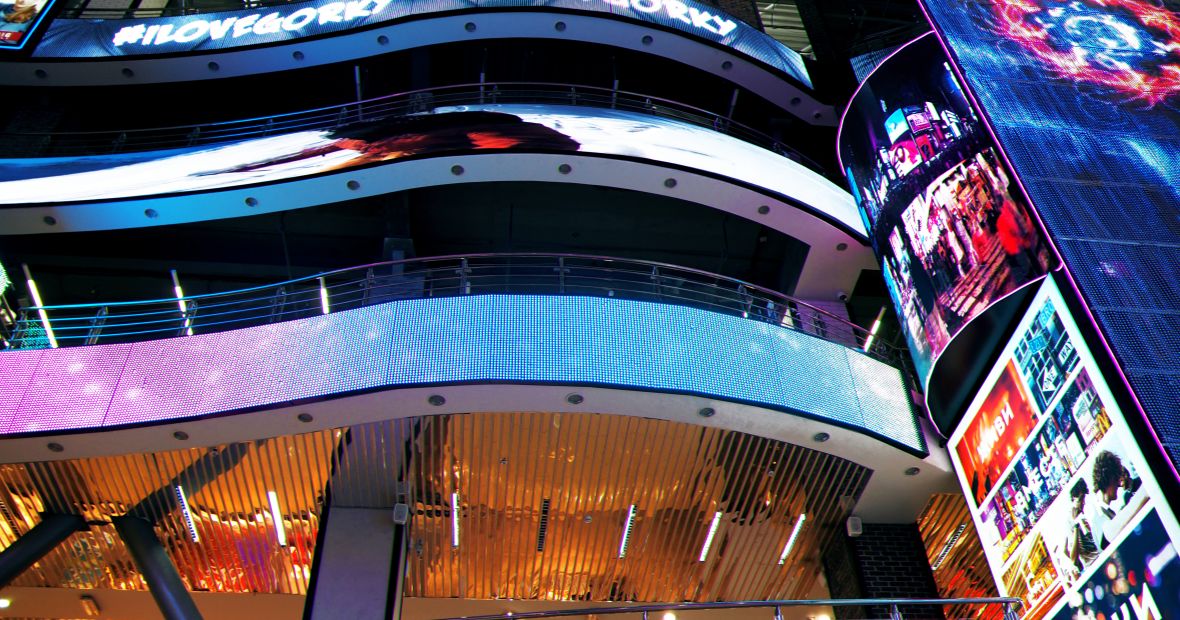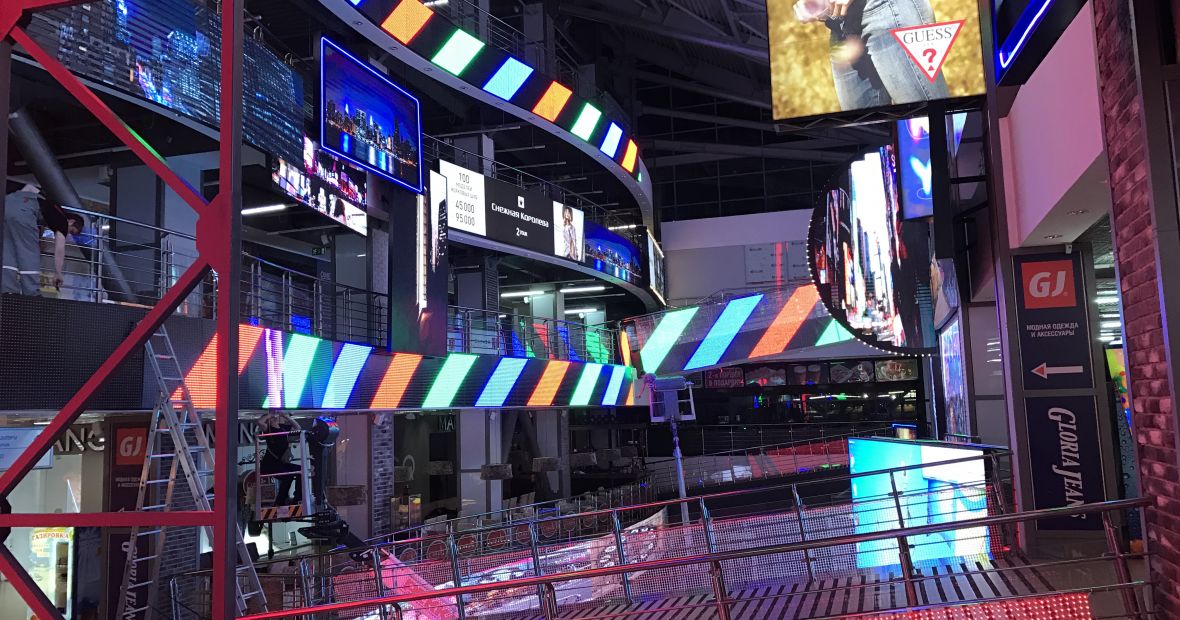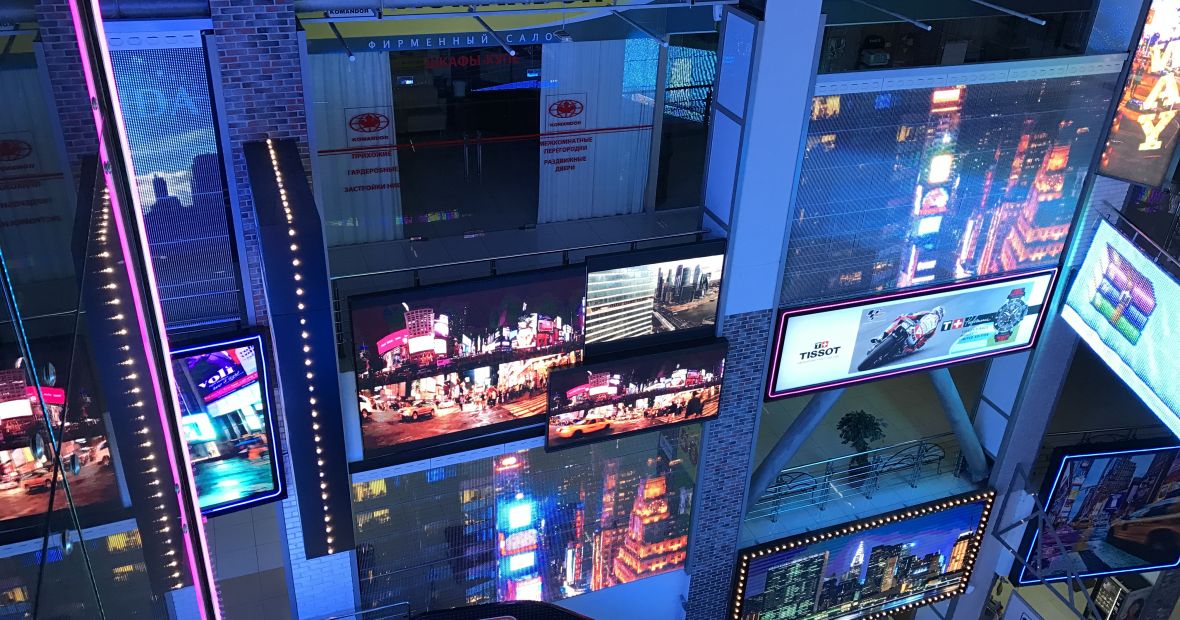 Technical specifications
Technical specifications
Pixel pitch, mm

5

Size, mm

320x160

Brightness, cd/m2

5500

Module resolution, px

64x32

Screen weight kg

16.00
$ 901 per m2
2017
World Food Azerbaijan 2017
Baku
05/16/2017 EICHDI specialists have designed and installed a radial screen with dimensions of 9920 x 2880 mm, in pixel pixel P2.5mm, at WorldFood Azerbaijan 2017. The complexity of the project consisted in the manual assembly of 160 x 160 mm modules.
Technical specifications
Technical specifications
Pixel pitch, mm

2.5

Size, mm

320x160

Brightness, cd/m2

4500

Module resolution, px

128x64

Screen weight kg

16.00
$ 4 263 per m2