2017
"Rostov-Arena" stadium
Rostov-on-Don
The first ever FIFA World Cup in Russia was held from June 14 to July 15, 2018 in 11 cities, including in the city of Rostov-on-Don.
At the 45-thousand stadium the World Cup matches were held.
09.20.2017 The specialists of our company completed the installation and connection of three screens: two screens in the inside of the stadium and a stele in the parking lot of the stadium.
Stele with dimensions 4000mm x 7000mm, 10 mm increments.
Thanks to our screens, all visitors to the 2018 World Championship will be able to see the best moments of matches in perfect quality.
Video presentation:
Видео 1
Видео 2
Видео 3
Видео 4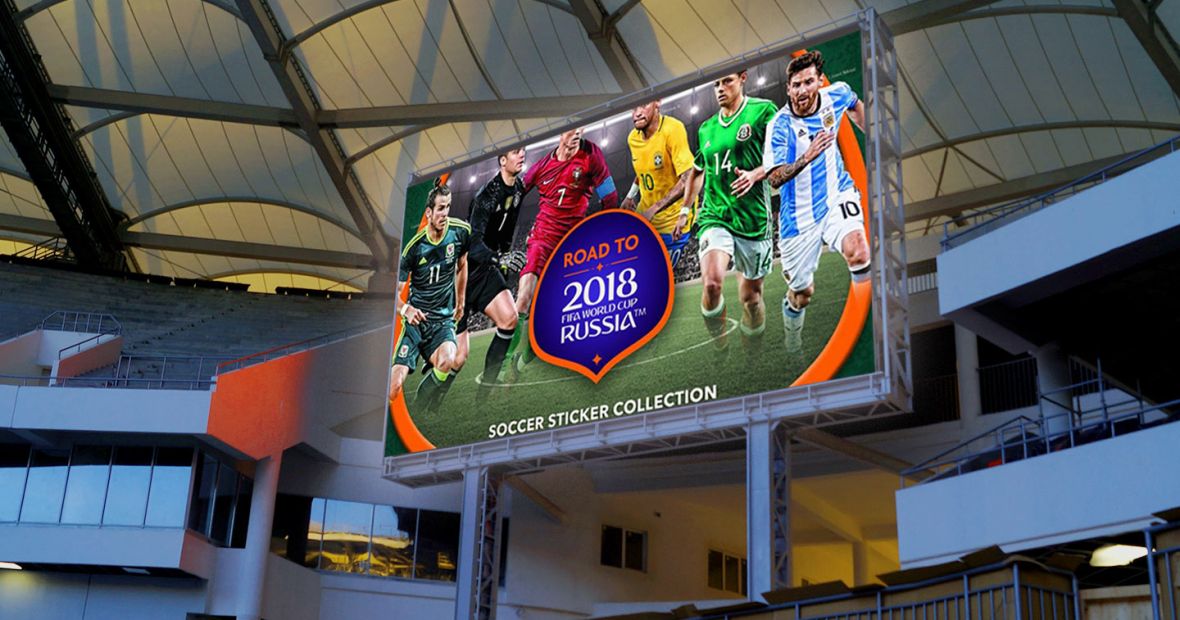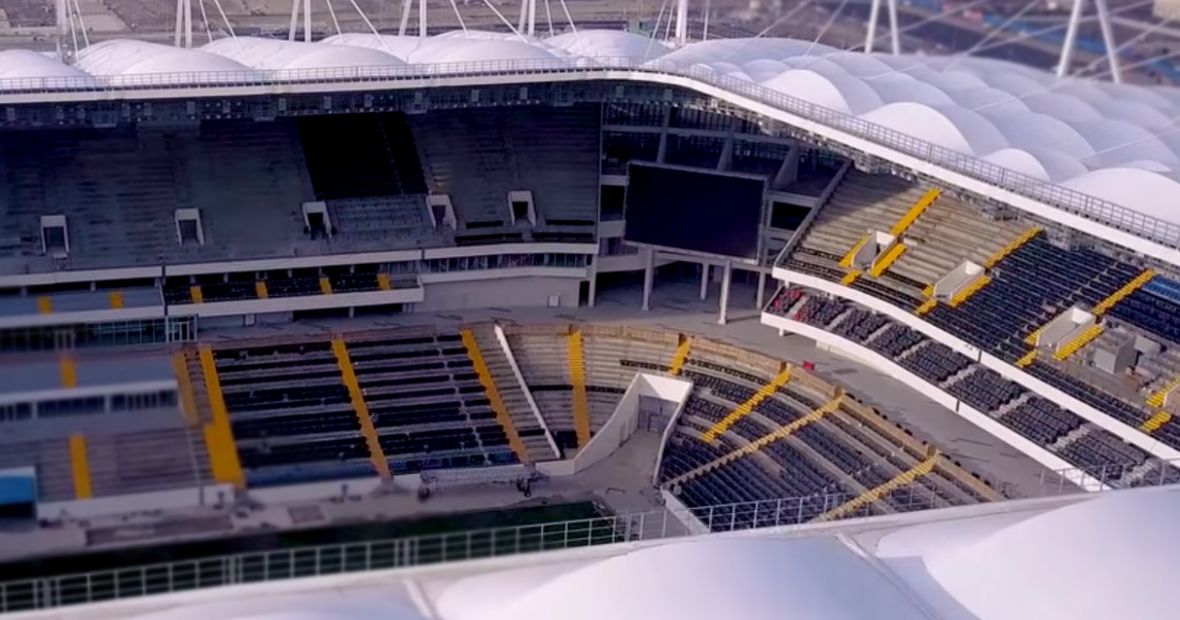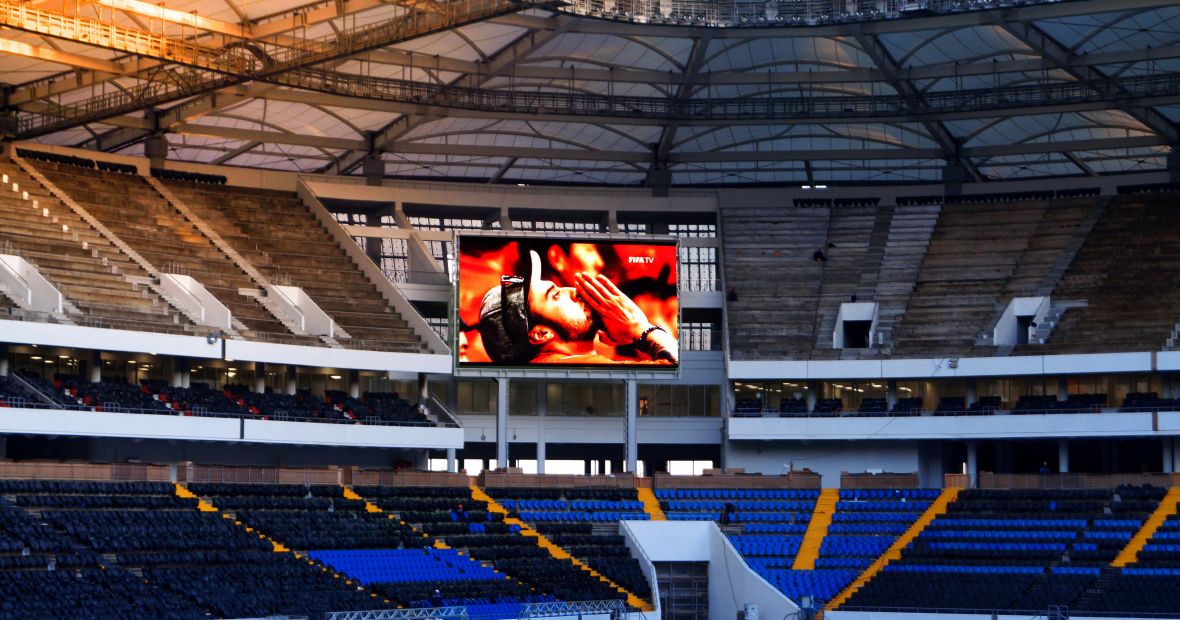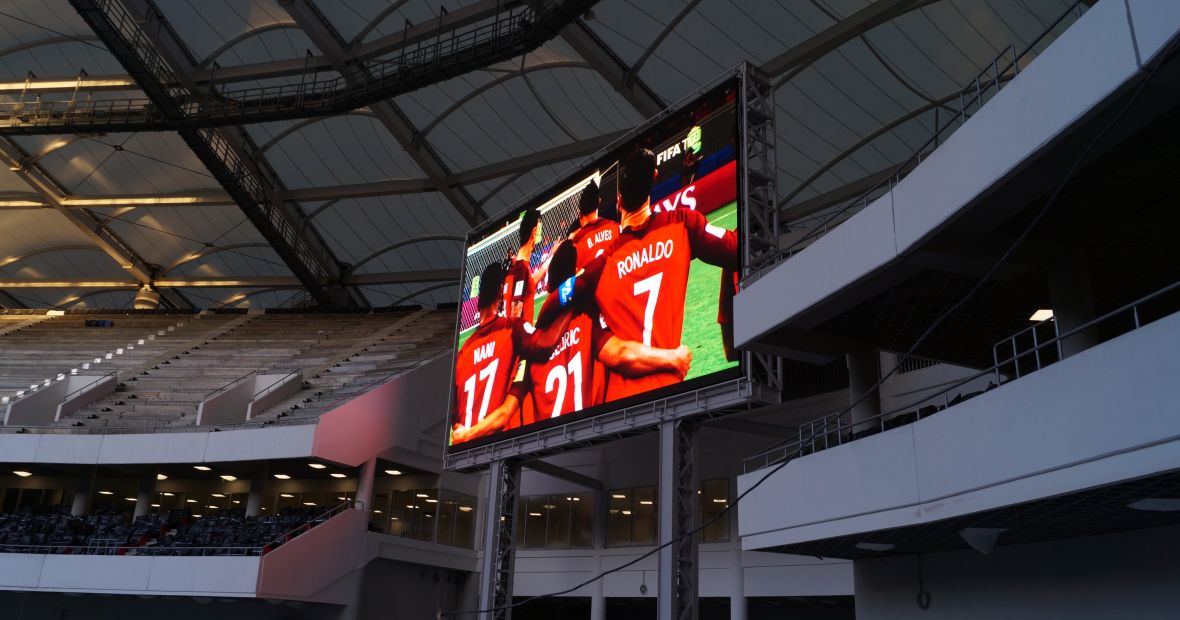 Technical specifications
Technical specifications
Pixel pitch, mm

10

Size, mm

320x160

Brightness, cd/m2

6500

Module resolution, px

32x16

Screen weight kg

26.00
$ 1 292 per m2
2017
World Food Azerbaijan 2017
Baku
05/16/2017 EICHDI specialists have designed and installed a radial screen with dimensions of 9920 x 2880 mm, in pixel pixel P2.5mm, at WorldFood Azerbaijan 2017. The complexity of the project consisted in the manual assembly of 160 x 160 mm modules.
Technical specifications
Technical specifications
Pixel pitch, mm

2.5

Size, mm

320x160

Brightness, cd/m2

4500

Module resolution, px

128x64

Screen weight kg

16.00
$ 4 263 per m2