2017
Sport center "Basket Hall"
Kazan
In August 2017, according to the recommendations, the leadership of the basketball club "Unix-Kazan" addressed the Kazan representative office of our company with a specific task. Namely, to install in the Basket-Hole internal screens opposite each other, in opposite sectors of the sports arena, not only for vivid presentations of the club staff, showing the score of the match and broadcast commercial clips, but also to output live broadcasts, replays of the match, overlay "kiss the camera" to entertain fans in between periods of the match.
The specialists of EICHDI installed 2 LED screens with the size of 3840mm x 2880mm, pixel pitch 6 mm.
The customer had a certain budget for this entire project, so the Kazan office experts suggested optimal sizes for the two screens, as well as a list of equipment, processors and software for the implementation of this project. The implementation period was a couple of weeks. Since all the necessary equipment, including modules, processors and powerful PCs were available in a warehouse in Moscow. As usually happens, most of the time was spent on preparing the metal frame for the screens. And with the installation of the screens themselves guys coped in 3 shifts. Next was the software setup, video engineer training using several special programs and a video processor. Thus, a week before the start of the VTB United League, Kazan Basket-Hall acquired two new bright and colorful screens.
Our specialists have done an excellent job with the task - the video screens installed by us cover an audience that seats up to 7,000 spectators. After the first winning game in the new season, personal gratitude from Olga Evgenievna Vice-President of the basketball club "Unix-Kazan" was received by the Regional Director of the company "Eichdi" Evgeny Kalabanov.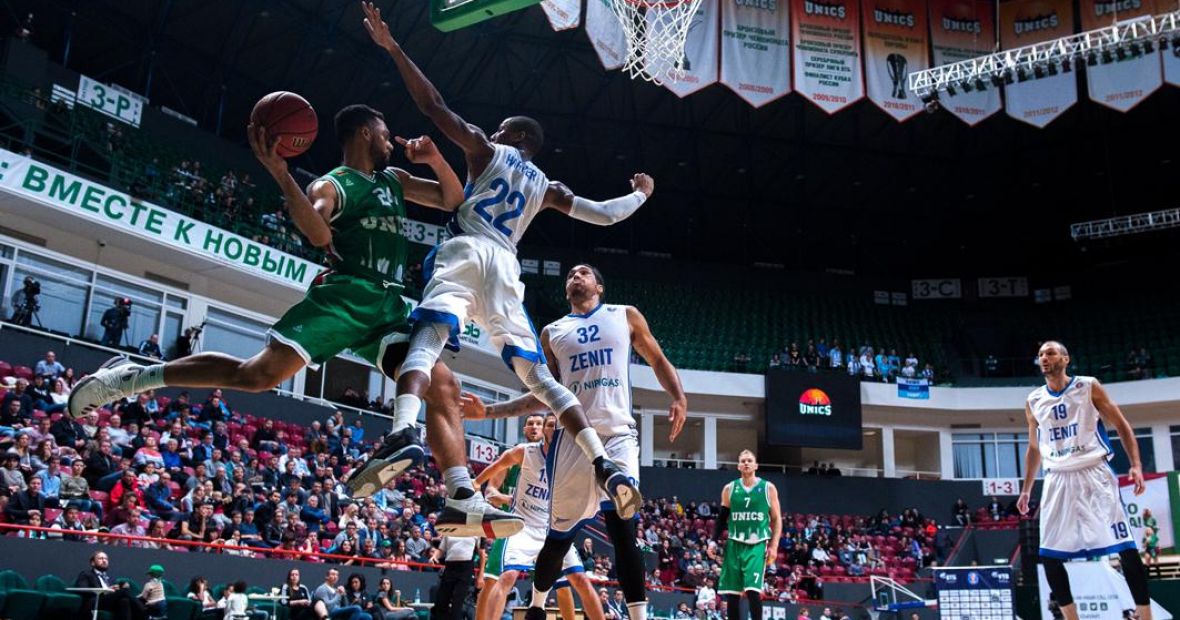 Technical specifications
Technical specifications
Pixel pitch, mm

6

Size, mm

192x192

Brightness, cd/m2

800

Module resolution, px

32x32

Screen weight kg

45.00
$ 950 per m2
2017
World Food Azerbaijan 2017
Baku
05/16/2017 EICHDI specialists have designed and installed a radial screen with dimensions of 9920 x 2880 mm, in pixel pixel P2.5mm, at WorldFood Azerbaijan 2017. The complexity of the project consisted in the manual assembly of 160 x 160 mm modules.
Technical specifications
Technical specifications
Pixel pitch, mm

2.5

Size, mm

320x160

Brightness, cd/m2

4500

Module resolution, px

128x64

Screen weight kg

16.00
$ 4 263 per m2