2018
The retail chain "Moscow jewelry factory"
Moscow
Thanks to our specialists, the Moscow Jewelry Factory is now equipped with video screens. Four screens measuring 966x1542mm, and two 966x2694mm screens in steps of P3 pixel pitch transformed the store!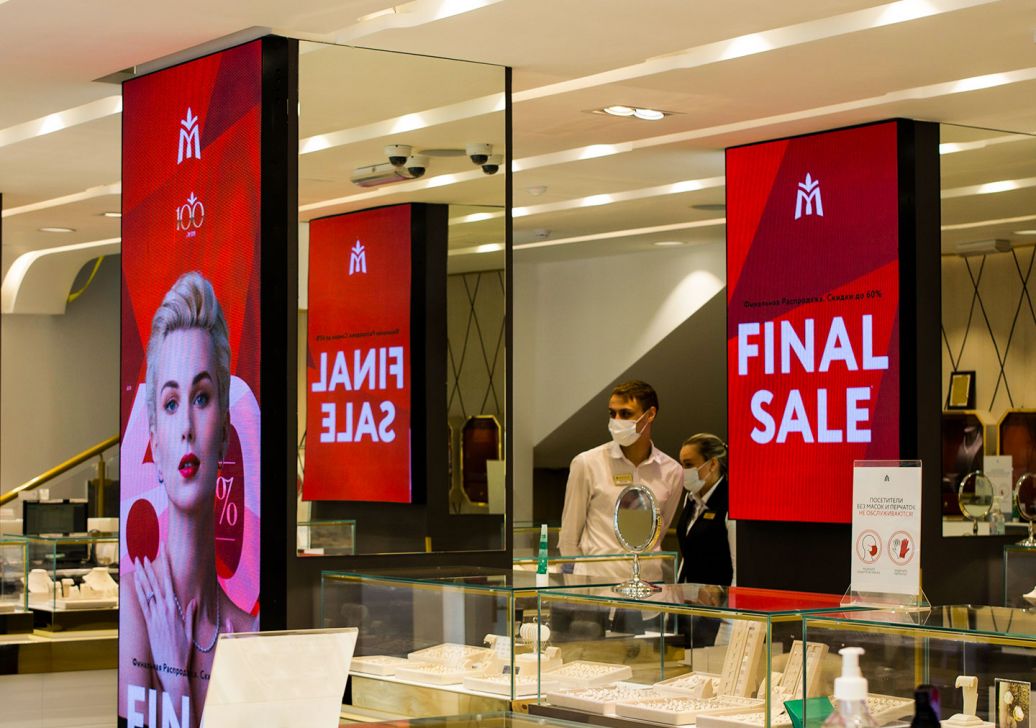 Technical specifications
Technical specifications
Pixel pitch, mm

3

Size, mm

192x192

Brightness, cd/m2

700

Module resolution, px

64x64

Screen weight kg

25.00
$ 1 486 per m2
2017
World Food Azerbaijan 2017
Baku
05/16/2017 EICHDI specialists have designed and installed a radial screen with dimensions of 9920 x 2880 mm, in pixel pixel P2.5mm, at WorldFood Azerbaijan 2017. The complexity of the project consisted in the manual assembly of 160 x 160 mm modules.
Technical specifications
Technical specifications
Pixel pitch, mm

2.5

Size, mm

320x160

Brightness, cd/m2

4500

Module resolution, px

128x64

Screen weight kg

16.00
$ 4 263 per m2