2016
Business center "Moscow City"
Moscow
On June 28, 2016, the specialists of the EICHDI company installed the largest video screen in Russia with a step of P3 at the address: Presnenskaya nab, 8, bldg. 1, Ballroom, Moscow-City business center.
The video screen has dimensions of 25.34 x 4.61 m, pixel pitch 3mm and resolution of 8488 by 1536 pixels.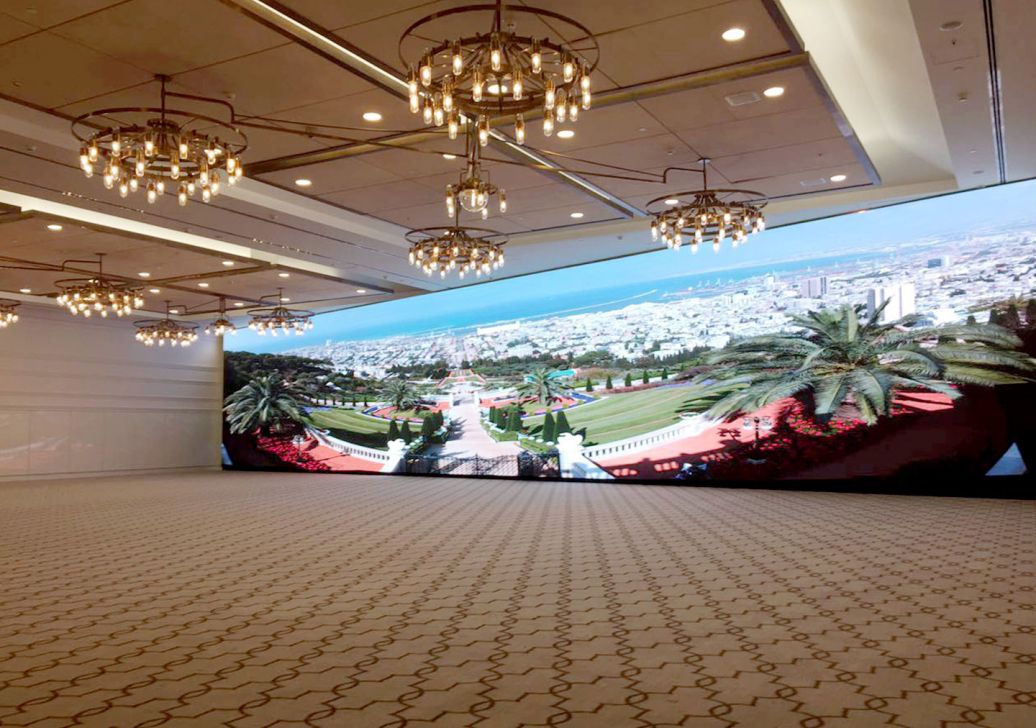 Technical specifications
Technical specifications
Pixel pitch, mm

3

Size, mm

192x192

Brightness, cd/m2

700

Module resolution, px

64x64

Screen weight kg

25.00
$ 1 486 per m2
2017
World Food Azerbaijan 2017
Baku
05/16/2017 EICHDI specialists have designed and installed a radial screen with dimensions of 9920 x 2880 mm, in pixel pixel P2.5mm, at WorldFood Azerbaijan 2017. The complexity of the project consisted in the manual assembly of 160 x 160 mm modules.
Technical specifications
Technical specifications
Pixel pitch, mm

2.5

Size, mm

320x160

Brightness, cd/m2

4500

Module resolution, px

128x64

Screen weight kg

16.00
$ 4 263 per m2